Social Media Media Templates
Instagram Post, Instagram Stories, Facebook Group Banner, Facebook Page Banner, Pinterest Pins, Youtube Thumbnails, etc. 
Business Invoice, Timesheets, Reciept, Quote Form, Purchase Order, etc.
Ebooks, Worksheets, Workbooks
Planners, Printable Worksheets, Greeting Cards, Brochures, Flyers, etc.
Finding the perfect template when you have no idea where to start.
We've got pre-made, ready-to-use Canva templates for your graphic design needs.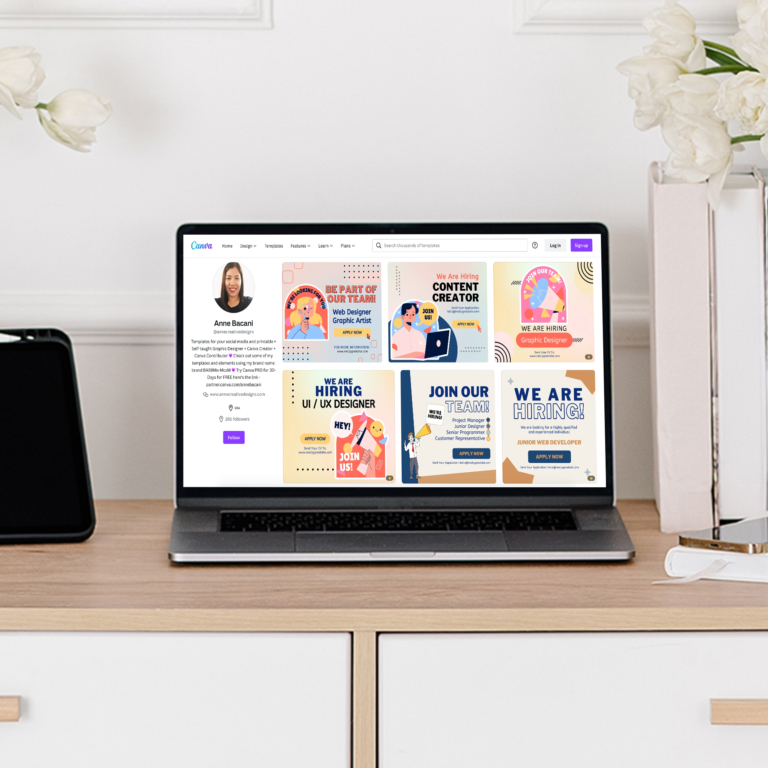 SIGN UP TO RECEIVE EMAIL UPDATES, FREEBIES AND OTHER WONDERFUL INFORMATION.